The Cockers of Contoocook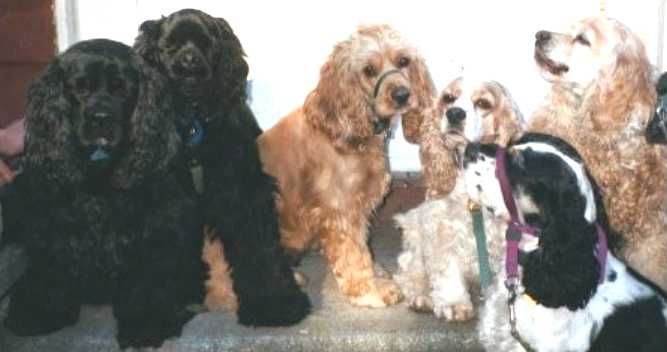 Click on the dog for their story.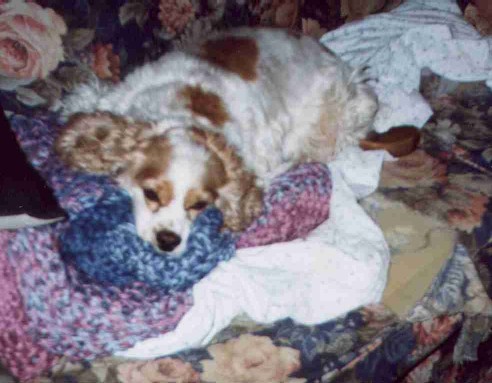 a.k.a. Fru-Girl
Freckles was rescued by a Great Dane Rescue in Missouri from a puppy mill and came to us via a chance contact on AOL. Afraid of her own shadow, she loves running in the woods. Freckles was #3, bought to keep Smudge company. The romance never blossomed. Freckles left Contooocook in 2001 with her mom. Top







a.k.a. Jazz
Jaz was number 6, and came to us in 1998, just before Labor Day. He had been taken back by his breeder, after the couple that purchased him proved unable to raise him. He is coming around, but he learned a lot of bad habits. He's as sweet as they come, although easily confused. On May 18th, 2006, after a long battle with cancer and several joyous months of remission, Jaz passed away. He is remembered and missed. Top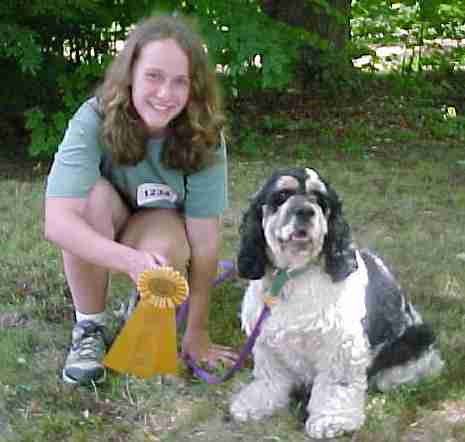 Jaz isn't quite sure what to make of his third-place ribbon.







a.k.a. Maximillion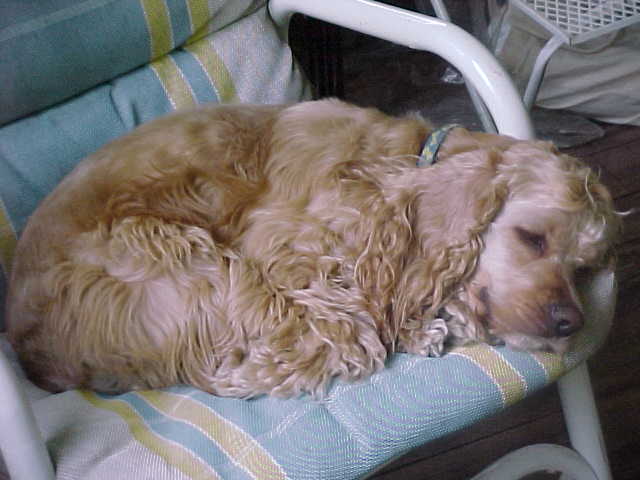 Max was number five to join the family. Originally hailing from Florida, Max moved to New Hampshire with his mom. When she chose to move back to a "no pets allowed" apartment, Max adopted us as his family. Max was the Bilbo Baggins of the pack, living to nearly a hundred-eleventy in people years, before passing on September 4, 2012. Top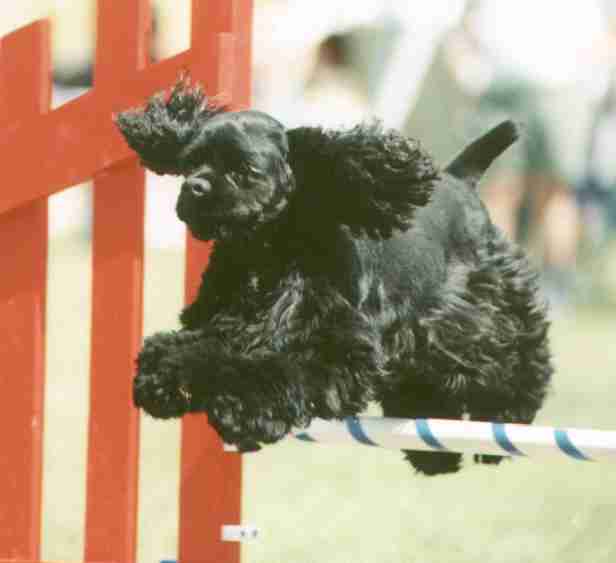 a.k.a. Roo
While the smallest of the dogs, Shadow is the most agile, able to easily jump the baby gates we have put up. Spoiled rotten by Steve, Shadow has made a good recovery from his troubled beginnings, and he and Steve have competed in several agility trials. On April 6, 2010, after years of faithful service, Shadow passed away peacefully. He is missed. Top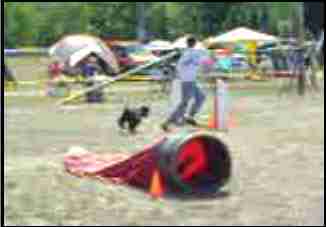 Click here to see Shadow and Steve running an agility trial. Right-click and save the target to save the movie to your own machine.







a.k.a. Muffin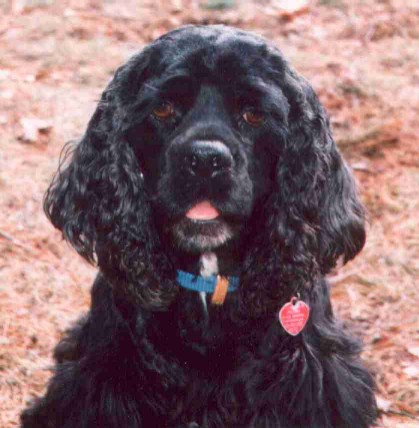 Smudge was our second acquisition, bought from a pet store while Ted was in San Diego at a conference in 1995. He suffers from "object guarding disorder" but means really well, and is really, really sorry afterwards. Really. Fortunately, noone has needed stitches yet. At 40 pounds, he reminds us a little of Mighty Joe Young. Smudge left Contoocook in 2001 with his mom. Top







a.k.a. Tobes, Toblerone
Tobey was the elder statesman of our gang, born in 1986. A retired agility dog and graduate of obedience school, he made no effort to show off his superior schooling. His best stunt was to run under the cab of an 18-wheeler as it whooshed by our house, and come back out between the front and back wheels of the trailer. Needless to say, that was the last time he went off leash!
On Sunday evening, July 31, 2000, Tobes died in my arms after a brief illness. He is sorely missed.